Contracting Electrical Services
We do the job well the first time
JPR has extensive experience across water, rail and transport, power and other infrastructure-based projects. Clients include public transport authorities, major resource companies and some of the largest water and utility providers.
We have a strong track-record of delivering critical works across diverse industry segments throughout Queensland. Our experienced project managers work closely with our customers to ensure seamless project delivery.
"With JPR, you have confidence that the job will be done well."
Michael Bissett
COO, Hall Contracting
Our key service areas
Pumps and mechanical services
Street lighting and traffic lights
Data and communications
HV maintenance and installation
Pumps and mechanical services
JPR specialises in the supply and installation of pumping and associated mechanical, electrical and instrumentation equipment used in clear water and effluent pumping stations. We provide full end to end support: from the feasibility stage, engineering and design input through to the commissioning of the project, provision of manuals and on-going maintenance.
Seamless support
Our experienced and dedicated site installation team is supported by our engineering and drafting staff. The whole project is overseen by a dedicated project management team.
Hazardous area electrical installation
JPR has a team of 25 specialised staff, trained in EEHA (Electrical Equipment in Hazardous Area), along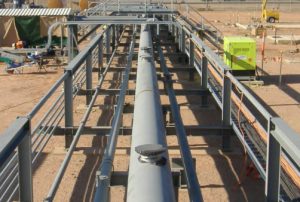 with internal ESO accredited auditors. Our staff is experienced in carrying out hazardous area work with flammable gases, liquids and combustible dusts.
Our experience includes
Flammable gases & liquids
LNG projects and maintenance
Petrochemical plants
Paint/resin manufacturing
Sewerage treatment works
Combustible Dust:
Malt plant – barley & malt dust
Biscuit/food production – milk powers, sugar dust
Bread production
Grain handling
Our experience includes:
Submersible sewage pump stations
Conventional back-pull out, horizontal/vertical axial split casing centrifugal pump units for water pump stations
Multi-stage booster pump units
Borehole pump stations
Dry well submersible pump stations
Conversion of line shaft vertical centrifugal pumps to dry well submersible pumps
Recycled water networks
We supply and install pipework and valving associated with pumping equipment, including:
Pump control valves
Pressure relief
Pump monitoring
Surge anticipations
Control equipment including Telemetry
Data & Communication
JPR provides Data and Communication services to a broad range of industries throughout Queensland. We are able to undertake new installations or modify existing systems. Our services are manufacturer certified (Clipsal, Beldon, and Krone) and our equipment is monitored by a 3rd party certified Quality Management System.
Our experience includes:
Optical fibre fusion splicing and direct connections
CCTV cameras (analogue and digital)
Telephone block cabling – an integral part of our installations combined with PABX works
Cat 5 and Cat 6 copper cabling
Intercom and PA systems
Security and alarm systems
High Voltage Installation & Maintenance
JPR has significant experience in the design, layout and construction of high voltage systems, working across various industries such as mining, water and power transmission.
"With anything involving high risk (high voltage, plant control), we need a level of trust in our electrical contractor. JPR knows what they're doing."
Michael Bissett
COO, Hall Contracting
Specialist team – end to end project management
We have specialist high voltage cable jointers, testing officers, and switching operators on staff which enable us to manage a high voltage project in its entirety.
Energex approved
JPR has its Health, Safety, Environment and Quality Management Systems aligned with and approved by Energex for substation construction and maintenance.
Our services include:
Procurement of High Voltage equipment to specification
Installation and commissioning of High Voltage switchgear and apparatus
Installation, termination and testing of High Voltage cables
Transformer testing and commissioning
High voltage testing and commissioning
High voltage protection relays testing
Ring main unit installation, maintenance and servicing
High voltage switchgear refurbishment
Transformer Oil Sampling
Earth grids testing
Statutory testing of safety equipment
Ongoing High Voltage Maintenance
24/7 Maintenance & Breakdown service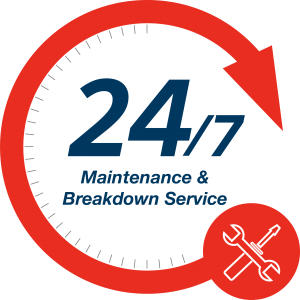 Need more information on our construction services?
Call  07 3271 2911