Management systems
Over the last 6 decades, JPR has developed a reputation for being a trusted electrical contracting and engineering firm. Our customers know that safety, quality and the consideration for the environment underpin everything we do.

Safety
The health and safety of our staff, customers and the public is one of our overriding priorities. To achieve our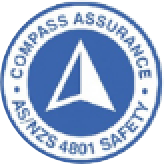 objective of eliminating work-related injuries and illness, we set measurable targets. All staff are committed and involved in Occupational Health and Safety programs, which have been developed to ensure compliance with relevant legislation and standards. Assessing and controlling risk is a continual process which is ingrained in each member of our staff.
JPR is certified to AS/ANZ ISO Safety standards and fully accredited to work on major infrastructure projects in a broad range of industries.
"With anything involving high risk (high voltage, plant control), we need a level of trust in our electrical contractor. JPR knows what they're doing."
Patrick Newall
General Manager, Utilities, Water, Pensar
Quality
JPR's reputation and longevity in the industry is partly attributed to our unwavering commitment to quality.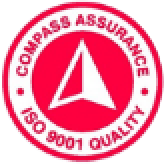 It is a fundamental principle of our operating philosophy, and one that is adhered to by each member of staff across the company.
Our certified Quality Management System allows us to identify opportunities for improvement, along with the initiation of corrective and preventative actions when needed. JPR is certified to AS/NZS ISO Quality Standards, and our system is continually reviewed to ensure ongoing effectiveness as regulatory requirements evolve.
"JPR understands the quality of work required by Lend Lease. They consistently deliver."
L J Radjenovic
Lend Lease
Environment
JPR is committed to undertaking all our work in a sustainable, environmentally sensitive way. All our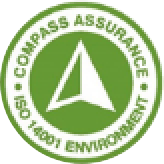 current and planned activities are reviewed within the context of our Environmental Management System, ensuring environmental targets and objectives are met.
We are accredited to AS/NZS ISO Environmental standards and have implemented the following initiatives in our day to day operations:
Reduction in power consumption
Installation of several designated recycling stations at our site in Wacol
Bunded areas constructed for hazardous product storage
Regular recycling of waste materials
Awareness of water usage
We'd love to discuss your project
Benefit from local experience + global innovation