A smart choice for Smart Cities
Smart street lighting – cost & community benefits
With street lighting infrastructure representing a major community asset and significant expenditure for ongoing operations and management; there is a strong opportunity for local councils, government departments and property developers to realise long term financial savings and major community benefits by exploring Smart Street Lighting.
JPR, together with Vinci Energies, offers Queensland councils a unique and compelling combination of 60 years' experience in local electrical infrastructure, together with the international expertise and innovation of Vinci Energies, one of the largest construction companies in the world.
We offer the full suite of Smart City technology
Vinci Energies has extensive experience implementing city wide Smart Street lighting infrastructure in Europe and Australia. JPR most recently worked with the Sunshine Coast Council and Energex to develop a solution using the latest LED luminaires, enabling future Smart City adaptations to the street lighting network
A smart choice for Smart Cities.
Smart energy – helping create the networks of tomorrow
Through data capture, consumption forecasts and smart energy grid algorithms, our aim is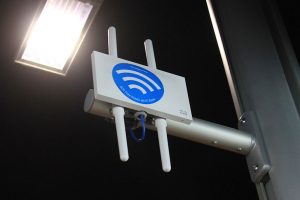 not just energy efficiency, but smart energy.  
Smart grids, through their connection with smart metres, inform and empower users to better manage consumption.
JPR and VINCI Energies have extensive expertise in the installation and maintenance of electricity transmission and distribution networks; and as equipment integrators and solution developers for information and communications technology.
As such, we are in a strong position to provide proven, leading edge solutions in the move towards smart energy.
Recent projects – Australia
Aura – Smart City enabled street lighting
The Aura development is anticipated to be a 30 year $5 billion (AUSD) project, consisting of Residential,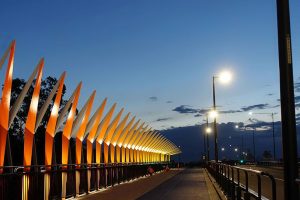 Industrial, Commercial precincts and a Central Business District. JPR was engaged for the design and construction of electrical reticulation, LED street and pathway lighting that is Smart Cities enabled; a dedicated Sunshine Coast Smart Cities pit and pipe network, in addition to the NBN pit and pipe infrastructure.
Location: Sunshine Coast Caloundra
Client: Aura Development
Scope: Design and construction of electrical reticulation, LED street and pathway lighting that is Smart Cities enabled
Contract value: $1,387,290 AUD
Start date: December 2015
Completion date: Initial works completed December 2016
Recent projects – Europe
Paris Energy Performance Contract
Street lighting, artistic lighting and traffic light system management contract with a 30% energy saving goal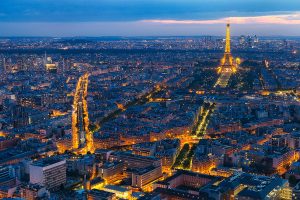 over a 10 year period. The contract is managed by the consortium EVESA which includes VINCI Energies as a leading partner (26% shareholder) and three others companies.
The assets managed under CMMS are:
200,000 street lights including CMS
140,000 traffic lights system
3,400 km of network cable
1,850 cross roads
330 monument illumination
City of Rouen partnership for a centralised management of Smart City public spaces security
To enhance the city's image and the everyday lives of its inhabitants, Rouen sought a rapid,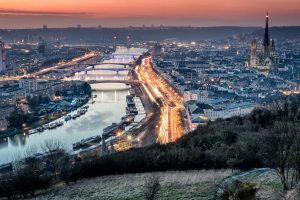 global, high quality solution for improving and managing its urban spaces and public lighting system.
In 2007, Rouen was the first French city to embark on this innovative approach (multi services contract, and CMS dedicated with performance commitments), on this scale and involving this level of investment.
The contract includes a renewal program and maintenance of the 16,000 streetlights which are updated in a Citeos CMMS, using both tablet and web, with daily updates.
Key results of this Public and Private Partnership are:
Constant energy lump sum payment based on 28% energy saving.
Decrease in maintenance lump sum by 15%.
Two CMS are operating for 3,200 streetlights
We'd love to discuss your project
Benefit from local experience + global innovation