Water Industry Experience
45 years water industry experience
JPR has long standing, trusted relationships with government, municipal and private sector clients in the water and wastewater industries.
We have 45 years' experience in the supply and installation of pumping and associated mechanical, electrical and instrumentation equipment used in clear water and effluent pumping stations, water quality control and treatment plants.
Councils we have worked with in this sector:
Redland Shire Council
Logan City Council
Gold Coast Council
Sunshine Coast Council
Complete project management
From engineering and design to on-going maintenance
JPR consults and liaises with the client and other site contractors and suppliers. We provide detailed engineering and design input, from the feasibility study stage, right through to commissioning, manuals and on-going maintenance.
Water industry services
We supply and install the pipework and valving for pumping equipment including:
Pump control valves
Surge anticipations
Pressure relief
Pump monitoring
Control equipment including telemetry
Experienced and knowledgeable site personnel
JPR provides experienced engineers, drafting staff, specialised project managers and crew that understand the specific site requirements.
JPR Water industry experience
Submersible sewage pump stations
Drywell submersible pump stations
Convert line shaft vertical centrifugal pumps to dry well submersible pumps
Conventional back-pull out, horizontal/vertical axial split casing centrifugal pump units for water pump stations
Multi-stage booster pump units
Recycled water networks
Bore hole pump stations
Southern Regional Water Pipeline
Contract Value $25.4m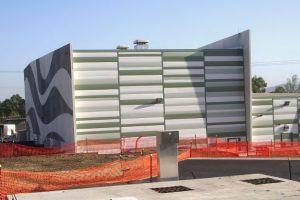 Electrical & controls sub-alliance partner
100,000 man hours
HV and LV switchgear design, procurement/construction, electrical installation, testing & commissioning
PLC/SCADA/RTU Based Control System
Manufacturing Execution System (MES)
Installation/commissioning of instrumentation
Fibre optic networking equipment
Security and fire detection systems
Hazardous area electrical installations
Woody Point Pump Station
Contract:  $170K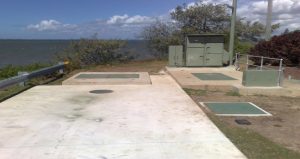 Demolition of pump house over existing wet/dry well (conversion to wet well)
Construction of new pump station roof slab
Construction of new valve pit and flowmeter pit
Supply and installation of two KSB 5KW submersible pumping units
Supply and installation of new DN100 discharge pipework & Values
Connection of new pipework into existing raising main
Supply and installation of a DN100 electromagnetic flowmeter
Supply and installation of a new electrical switchboard and connection to existing power supply.
Goodna Sewage Treatment Plant upgrade
Contract value: $6.8m
We'd love to discuss your project
Benefit from local experience + global innovation